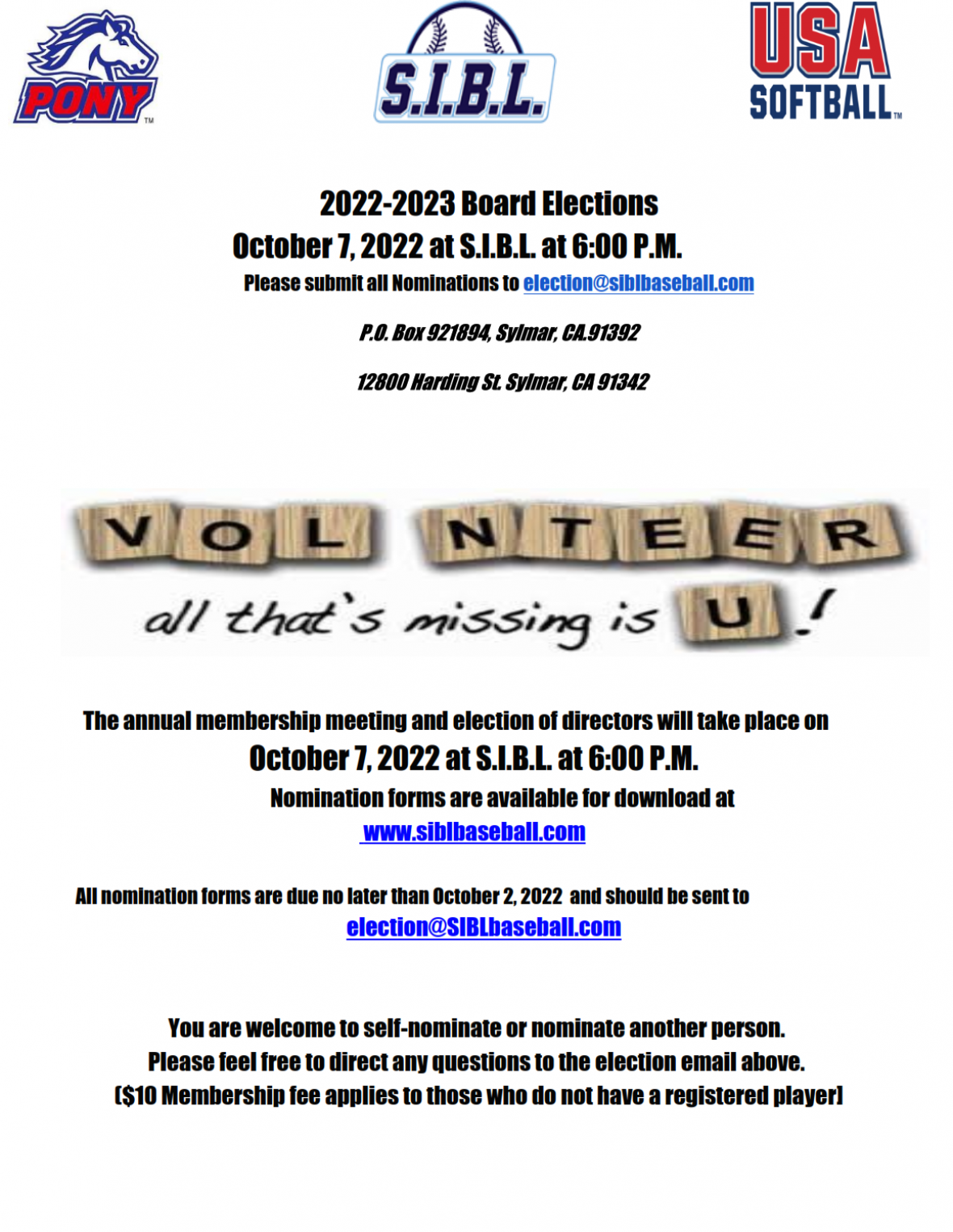 Hello SIBL Families,
I hope this letter finds you all well and safe! As you may know, we have recently concluded our 2022 Spring Season. We want to thank all of you that came out and participated this season, and hope you all had fun. We have a number of teams that will participate in an extended season representing SIBL in the All-Stars this summer. We wish them the best of luck!
We have currently opened up registrations for our 2022 Fall Ball season. We encourage you to register early and spread the word to friends and family. Fall Ball is a slower paced season and instructional for those looking to work on skills, and develop new ones. It is also a great opportunity for those that have never played the game of baseball or softball to come out to play and see what the buzz is about. Please visit our website siblbaseball.com to register and for up to date information regarding the league.
We would like to wish you all a fun and safe summer, we look forward to seeing you back on the fields in the Fall.
Thank you,
Bobby Ordoña
SIBL President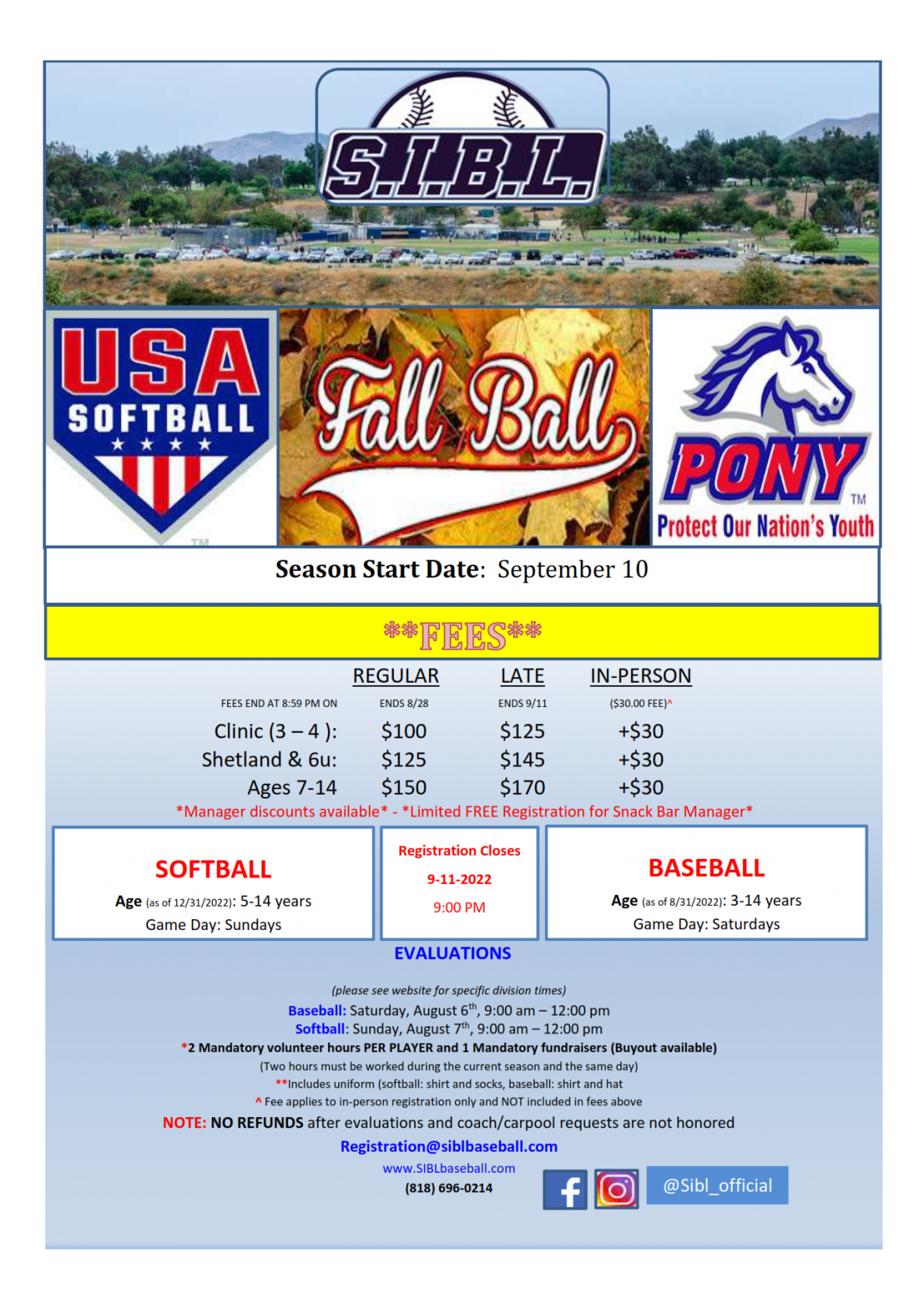 Heads-Up Injury TrainingAll managers and coaches MUST complete Heads Up training and turn in a certificate of completion. All parents are also able and encouraged to take this online course. You will learn to:
Understand a concussion and the potential consequences of this injury,
Recognize concussion signs and symptoms and how to respond,
Learn about steps for returning to activity (play and school) after a concussion, and
Focus on prevention and preparedness to help keep athletes safe season-to-season.
Start the training by clicking here on your PC or phone.
After completion please email your certificate to playeragent@siblbaseball.com or softballcommissioner@siblbaseball.com

SIBL Acknowledges and thanks the following who have assisted us!
Repair Labor and Materials
Financial Supporters
Home Depot – San Fernando

LA County Supervisor Sheila Kuehl

 
JET Concrete – Joe Eddie Trujillo
Martin Auto Color, Inc.
Martin Auto Color, Inc.
Munoz Concrete Pumping – Jose Munoz
Outback Welding - Michael Drummond
Sylmar Graffiti Busters
Sylmar Hang Gliders – Joe Greblo